Generally speaking, BB creams are constantly gaining popularity. Why? Because these are universal cosmetics since these can easily replace a make-up foundation and a moisturizing cream at the same time. And moreover, these are an ideal product for hot, summer weather. Learn, how to properly apply BB cream.
Before you apply it…
Firstly, you have to pick the shade and properties of BB cream matching your skin type. In most cases, such cosmetics are recommended to young women who do not need heavy make-up on, and want to take care of their skin with light cosmetics. It is suggested to check the shade of such a product on either a chin or a jowl, the same way as while buying a make-up foundation. Do it at natural lightening. If it happens, that you have to check the shade at the artificial shop light, then apply several shades and wait till these become melted with your complexion. While waiting, you can do the shopping. Worth mentioning, before BB cream purchase, check the composition because the less ingredients included the better. In such a case, the cosmetic can be perceived as the natural one, and consequently, it will work with sensitive skin.
During application…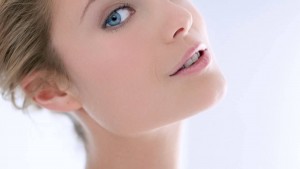 The intensity of coverage depends on the number of layers you apply. Certainly, more layers equals stronger camouflage. On the other hand, there is a catch. Thicker layers emphasize mask-like effect. For that reason, reach for a concealer to hide all imperfections. Worth realizing, the concealer's shade should be one tone brighter that the BB cream's. In this case, put on only one layer of the cosmetic. In such a manner, you will obtain delicate and natural make-up.
Pat BB cream into face skin the same way you apply a care cream. Some make-up foundations also requires this manner of distribution. This kind of application prevents from creating unaesthetic smudges and marks on your face. Additionally, you give the face massage. Basically, there is no need in putting underneath BB cream other cosmetics. Obviously, there are some exceptions. The first one, people having dry or sensitive skin type may use a moisturizing cosmetic in order to avoid irritations. Secondly, if you would like to strengthen skin moisturization, you can apply a sheer cream as well.
To apply BB cream you can use a make-up brush, a make-up sponge or just your fingertips. Regardless the form of application, the received effect is almost the same. All you have to remember, such a product should neither be pat into nor smudged. The reasons are presented above.
Finally,powder BB cream a little bit. Firstly, it will hold longer on your face skin. Secondly, you will reduce shining of the complexion. The last remark considers mainly women of oily or combination skin.