Working: Thanks to this eyelash serum, eyelashes are stronger, longer and thicker. If someone values pretty look, that s/he can give this product a try. Note, during first several applications, one can experience a slight tingly sensation connected with the eyelash serum working.
Application: The applicator is in a form of a thin brush. Revitalash eyelash serum should be put on the upper and lower eyelid, on the eyelash line. However, one has to be careful since the liquid can get into the eyes.
As a consequence, this may lead to itchy feeling or eye redness.
Effects: Revitalash eyelash serum lengthens and makes the eyelashes denser. Furthermore, it influences the general eyelash condition. However, one has to prepare for slight irritations and smartness of skin since this product may remind us about itself in such an uncomfortable way. Luckily, after several applications, the discomfort disappears.
Price: Definitely too high! You could have at least two eyelash serums for such a price.
Package: Nice design and interesting colours. The phial contains 3,5 ml of the product.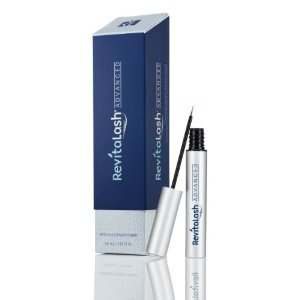 Consumers Tests
E

ffectiveness

No

sensitization

S

ecurity

P

opularity

C

ustomer Reviews

Manufacturer Reviews