It is generally accepted that these are mainly women who apply cosmetics. However, this conviction is changing. Nowadays, we can notice that more space on druggist's shelves is devoted to men's cosmetics. This trend for men taking care of their appearance may reflect in applying eyelash serum. For sure, men who have undergone debilitating illnesses or those who have just finished chemotherapy should reach for eyelash serum.
Why eyelash serum can be used by both men and women equally?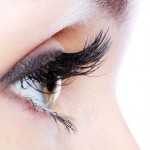 The answer is simple. Despite some subtle differences concerning the structure of man's and woman's hair such as length, thickness or place of growth, the phases of growth are identical. It can be assumed that reasons for men and women hair loss are also similar. Having this in mind, why would not apply the same product such as eyelash conditioner that aims at stimulating follicles to more efficient work? As a consequence, the eyelash growth will follow.
Eyelash serum affects eyelashes and eyebrows the same way, regardless sex. Eyelash grow stimulation is provided by natural ingredients, the manner of application and the appropriate length of treatment. Eyelash serum's aim is to lengthen, thicken, increase the density, darken the colour, regenerate, rebuild, nourish, strengthen and moisturize eyelashes.
Eyelash serum with natural ingredients.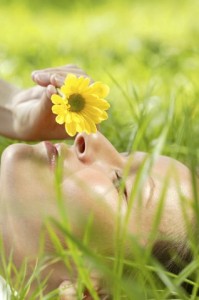 In most cases, the ingredients that the composition comprises of, are plant and flower extracts as well as other botanical origin substances. Such elements are used for a specific purpose. Only natural components are the safest for a human organism, enormously influence the ultimate results of the therapy and do not cause irritations or allergic reactions. Worth mentioning, sometimes it happens people are allergic to natural substances. What is more, the willingness of undergoing eyelash serum therapy must be consulted with a physician by people who have just finished chemotherapy treatment. It is not recommended for pregnant women, the breastfeeding ones and the underage to use eyelash serum. Coming back to the advantages of using eyelash serum, it has the ability to take care of skin around eyes area and the eyes themselves. Due to special ingredients, the eyelids are moisturized and highlighted, and eyes are protected from redness or irritation. What are the botanical origin substances included into eyelash serum? Usually, these are eyebright, aloe, scouring rush as well as E vitamin and D-panthenol.
Eyelash serum – how to apply?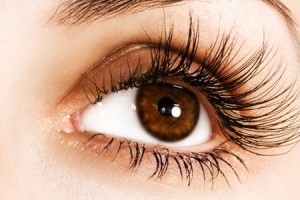 Obviously, in order to enable eyelash serum to work efficiently, you have to apply it properly. So how should the application look like? First and foremost, it is advisable to follow the producer's instructions. Except that, in most cases, eyelash serum is to be applied at bedtime, on cleansed and dry eyelid skin. With a pointy-ended brush provided to the eyelash serum, one has to paint a thin line on the upper and lower eyelid eyelash line. Sometimes, eyelash serum applicator is in a form of a comb. In such a way, one has to cover the eyelashes with the product. Another good side of eyelash serum, such cosmetic is fast to get absorbed and the first effects of beautifying therapy are noticeable after approximately four weeks. When the desired results are achieved, the application should be performed every two or three days.
Eyelash serum – how long does the treatment last?
It is quite difficult to estimate accurately the amount of time necessary for the complete treatment. Basically, the visible outcomes are achieved after a month or two. Nevertheless, the time can vary accordingly to a person. It all depends on the degree of vulnerability to active substances which are the components of eyelash serum. One can be stated for sure, only undergoing through the complete treatment can bring the desired results.